We Take The Stress Out Of
TAX & CREDIT

so that you can

WORRY-LESS

and

LIVE MORE
Solutions for Individuals & Businesses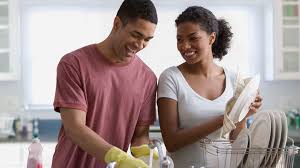 Tax Returns made simple. Your friendly, local tax experts just around the corner.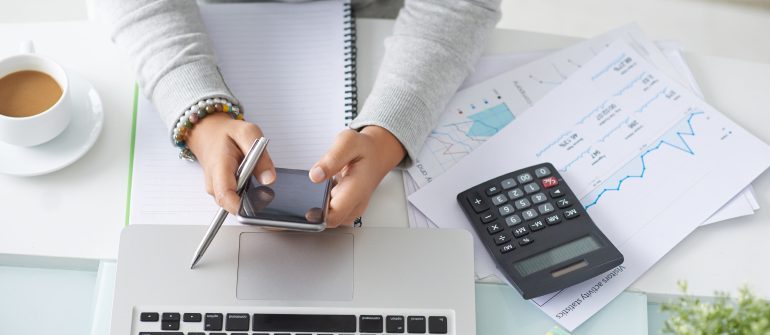 TAX PREPARATION
Superior Tax Services are experts in tax preparation. With solutions for businesses and individuals. Tax prep. services include; File On The Go, free tax evaluations for businesses, credit & deduction maximizer, a cash advance loan up to $6,000 within minutes of e-filing (no credit check, subject subject to bank approval), audit protection, tax tools and financial tools & calculations and the best tax products on the market. Book a call to get started.
TAX UNIVERSITY
We develop and train world class tax professionals to lead in the industry with our one of a kind learning experience that combines self study, live webinar, and in-person hands-on training. Gain CE credits and become a Tax Professional in 6 weeks with guaranteed employment upon successful completion of Tax University program or be your own boss and start your own tax practice.
CREDIT REPAIR
In addition to offering Tax Preparation services. we felt the strong need to offer credit repair services to the public. There is a great demand for credit repair in the United States, 1 out of 5 Americans has an error on their credit report. we find that many times we can prove that negative information on credit reports is being reported in a way which violates consumer protection laws, and therefore must be removed. Find out which errors are hurting your credit score, get started now.
At Superior Tax Services, all professionals must hold at least a PTIN registration with the IRS. Our Tax Preparers can assist you or your business with tax preparation and ensure that you are compliant with both federal and state filing deadlines and regulations while looking for ways to reduce your tax liability. Thus, reducing your tax bill or maximizing your tax refund. We also help our clients with credit repair and business development and formation services; using our best proven growth strategies. Superior Tax Services operates as a Service Bureau offering tax courses through our Tax University program for those who wish to become tax professionals or start their own tax franchise.
Here's how we can help: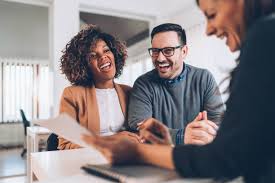 Why Choose A Tax Pro?
Having a professional assist you with personal tax preparation services can be crucial, especially if you're tired of completing them yourself, are frustrated with the confusing process, or had a poor experience with another tax service. Rest assured that at Superior Tax Services, you're in good hands.
SMALL BUSINESS TAX PREP
We're experts in the tax field, and we understand the intricacies of filing taxes for both individuals and small businesses. Tax Prep is not just what we do, it's who we are. You may need a CPA for other things but you need a Tax Professional who specializes in reducing tax liabilities to ensure the lowest possible tax bill or biggest tax refund. We look at each circumstance carefully and ensure that your options are maximized and exhausted, we don't leave money on the table. For Sole-Proprietors, Partnerships and LLCs, we understand tax filing requirements and regulations and how to ensure you don't miss any credits to keep your business stabilized and more of your hard earned money in your hands. Call us to see if you qualify for a free tax evaluation or schedule an appointment to get started.
Individual Tax Preparation
At Superior Tax Services, we offer an array of income tax specialist services, focusing on the unique needs of each client. Our tax return specialists optimize tax deductions and make the personal tax filing process easier for our clients. We focus on the needs of individuals and small businesses to help you maximize your tax benefits. See our Tax Preparation page to learn more.
BUSINESS FORMATION SERVICES
Superior Tax Services also assists with business formation services. When you're starting a small business, it's essential to ensure that you've properly obtained the correct employer identification number and filed your application correctly and that your company is legally established. As professional tax specialists, we have business formation and development services and take care of submitting all the necessary documents for you. We'll also help you determine the right type of entity that your business needs to be and even make sure that all your obligations are met.
CREDIT COUNSELING
Some of our clients at Superior Tax Services need help fixing their credit. A good credit score can improve your chances of being approved for a loan, but often, those who need credit advice don't know where to start. When you file your taxes, ask about our credit counseling services, and how we can help you leverage your credit to save for the future — and even retirement
AREAS WE SERVE
We're proud to provide our professional tax services to individuals and small businesses throughout North Carolina and Georgia, including:
Lithonia
Covington
Durham
Laurinburg
Duke Forest
Chapel Hill
Gorman
Bethesda
Bahama
Windy Hill Farm
Fearrington
Blackwood
Morrisville
Metro-Atlanta
Morrisville
Cary
Wilsonville
Hillsborough
Raleigh
Wake Forest
Butner
Greensboro
Fayetteville
And other regions
Choose Superior Tax Services as Your Tax Specialists
Superior Tax Services focuses on helping our clients — both individuals and small businesses — with everything they need, from 1040 filings to scheduling fees. Our services are customized and comprehensive, and we work with each client's personal tax circumstances. Part of our services include financial planning and credit counseling, and we're ready to listen. We feature a team of experts in financial planning and tax services, and we offer a FREE, no-obligation consultation. Contact us today with any questions or schedule an appointment to get started!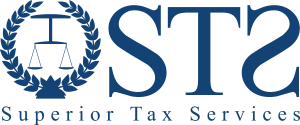 HAVE A QUESTION? WE'RE HERE TO HELP
1227 Rockbridge Rd. SW, Ste 208-261
Stone Mountain, GA 30038
1514 Holloway Street
Durham NC 27703