File on the go
Your taxes electronically filed from home by an expert through our secure mobile app or web portal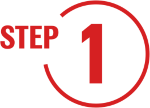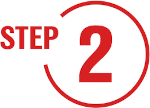 IMMEDIATELY text "FILE NOW" to 1-844-829-7766 to connect with your live Tax Expert! You will be asked to select an Expert or one will be assigned to you.
You must send us a text message to start the process and/or to create your login credentials if you are a new client. You will receive a response indicating your place in line and the estimated completion time frame.
When choosing to File On The Go your taxes will be prepared by an expert, this option allows you to get a head start on sending your documents through our secure portal or mobile app and your tax preparer can start your return without having a scheduled appointment – your Tax Expert will contact you once your return is complete and before it is efiled. Both filing options allow you to seamlessly have your taxes prepared by a Tax Professional and have direct contact with them. Get started now by choosing an option that's best for you! You can always book a call first, our 10min, consultations are always free.
You can get up to $6,000 within minutes of e-filling your tax return with us! There is no credit check requirement for a refund cash advance, If you choose to apply, the loan is subject to bank approval and will be repaid with your tax refund. There is no interest or fees on up to $1,200. Approval rates are high!
Card, Direct Deposit, Check…..Your choice!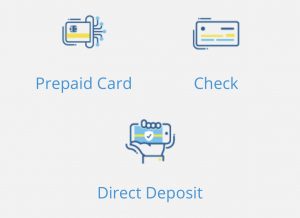 HAVE A QUESTION? WE'RE HERE TO HELP
CONTACT US